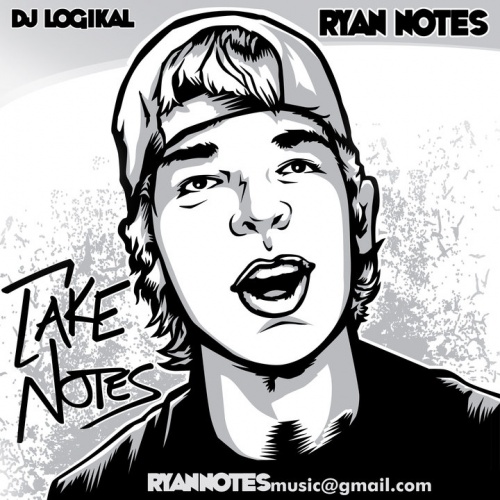 Recently I was fortunate enough to interview Columbus, Ohio's very own Ryan Notes. Notes is an up and coming rapper/vocalist who on a whim moved to Brooklyn to pursue his career in music. Shortly after getting to New York Ryan was confronted by a man named Robert Alheim who introduced himself to Ryan as an artist manager but little did Ryan know Alheim was not formally trained nor did he really have any connections in the music industry. Unfortunately for Ryan a contract was signed and locked Ryan in for three years with Alheim. When I asked Ryan why he signed the contract he looked at me and said, "Well to be honest I was so excited by the fact that someone was willing to manage me that I did not even ask myself questions like; Are we compatible? Is this guy blowing smoke up my ass? What were his connections?"

At this point Ryan realized he was locked into three years with someone he didn't want to spend another day with and at the same time was getting ready to release his debut mixtape. With proper management this tape could have taken off (http://www.datpiff.com/Ryan-Notes-Take-Notes-mixtape.126305.html) as Ryan has an enormous amount of talent and is very driven. So the question is what lies down the road for Ryan? When I asked Ryan what he is going to do about the situation this is what he answered, "Well to be honest right now I am in limbo, I am operating without a manager because I can not work with Alheim and have been doing a lot of self management." To me this is sad because it really shows the dampener that a poor artist manager can have on an artist with extreme potential. At this point I understand what Ryan is going through. He is lost, cannot afford legal representation and truly has no idea what he has gotten himself into.
Before our conversation ended we discussed what Ryan's options were and he picked my brain about what possibilities he has. First, I let Ryan know that he has to keep trucking on and creating content with or without his manager. Second, he needs to review the contract to see what is binding him and whether he has the option to sign a second manager. Third, he should evaluate the contract to see whether there is a sunset clause involved. After talking with Ryan it truly showed me how important it is for all artists, whether superstars or amateurs, to always evaluate the individual they are signing with before inking a contract.